Welcome to the Talent Retention Steering Group
The Talent Retention Steering Group (TRSG) was set up by the Membership Committee in 2019 to support and promote the interests of members at all spectrums of the Bar who are either returning to practice following absence for a variety of reasons ranging from maternity/paternity, caring leave to pursing other ventures ('a returner') or moving practice areas, or moving from chambers to employment or vis a versa ('a mover ').
TRSG supports men and women, and all barristers, employed and self-employed.
The Inn recognised that greater support was needed for this cohort of members who could experience problems such as:
Learning new areas of substantive law;
Understanding how expectations and working cultures differ across the various bars – criminal / employed / family etc.;
Getting back up to date with changes in the law and practice;
Loss of professional and personal networks and not having a pool of portable clients to offer any new potential set or employer;
Personal branding & loss of confidence –v- the need to project confidence to potential employers and clients;
Lack of understanding of what is wanted by chambers or employers when recruiting;
Support needed in pitching applications, drafting business plans and CVs, interview skills and practice;
Financial difficulties – for example balancing the costs of childcare against chambers' rent structures/contributions or potential salaries, or the need to work part-time but without any chambers' flexibility in rent/contributions;
Time constraints (if caring responsibilities persist);
Difficulty competing with new starters at the bar – highly competitive and malleable young barristers, with recent training in the skills and substantive law required by the job and a willingness to work all hours because of fewer family, financial or other responsibilities.
By supporting this cohort of members, the Inn aims to promote the cognitive diversity that such candidates offer where different backgrounds, approaches, skills and experience enrich the offering of an employer or chambers. This in turn ensures diversity, equality and inclusion if offered to all members of the Bar and the Inn.
The TRSG has found that whilst corporates and public sector bodies are supportive and encouraging of recruitment from returners or movers and recognise the cognitive diversity they offer, many sets of chambers are further behind in their appreciation and understanding of this sector of barristers.
The aim is to provide guides, information ports, workshops, seminars and social events on issues and topics that can support returners and movers.
The scheme was officially launched to members by Zoom on Saturday 26 June 2020.
Initiatives to Date
We have managed to launch this initiative with a variety of offerings, despite the challenges of launching a new initiative for members during Covid-19.
Coach/Coachee Scheme
We have created a panel of practitioners who serve as coaches to returners or movers. The coaches are experienced practitioners who have direct experience of the issues relating to returning or moving. Returners and movers who wish to make use of the service are paired with a coach, providing an opportunity to discuss issues and concerns in a confidential space.
The scheme has been running for about a year and a half.
If you would like to volunteer to be a coach, or to be paired with a coach, please visit the In's website at https://www.middletemple.org.uk/members/inn-initiatives-and-events/talent-retention-scheme. It is a rewarding experience and both coach and coaches learn something in the process.
Tips for Returners and Movers
In order to provide an information port for returners and movers, we have published detailed tips for returners and movers on the Inns website. This is an updated portal which provides information on a variety of topics and links, including:
Securing tenancy/Jobhunting;
Practice Development;
Confidence Building;
Keeping up to date with substantive & procedural law;
Pastoral & Wellbeing 
The information port can be found at https://www.middletemple.org.uk/members/inn-initiatives-and-events/talent-retention-scheme/tips-movers-and-returners.
CV Workshop – Wednesday 9 December 2020
This was an event which provided expertise from chambers and a recruitment consultant on CVs, presentation and expectations etc. for all our stakeholders (employed and self-employed Bar, returner or mover) coupled with a CV writing workshop (the event was recorded and is on the MT website).
Advocacy Workshop – Saturday 9 January 2021
This was an all-day event with breakout rooms for training and was put together and led by Master Bernard Richmond and Christa Richmond, the Inn's Director of Education. The feedback from the event was excellent and we will be rolling out a remote advocacy programme later this year for our members. Watch this space.
Coffee Mornings
These are designed to enable members to network with each other, share experiences and build confidence. We found from our advocacy event that confidence building, and imposter syndrome were issues of particular concern.
We aim to roll out four events a year, and the first two were held by zoom on Tuesday 23 March and Tuesday 20 July 2021 and were even attended by a member from Hong Kong. The next two events are scheduled for Wednesday 6 October and Wednesday 1 December 2021.
Best Practice Guide
To assist chambers in their appreciation and understanding of the cognitive diversity and other benefits that returners and movers can offer them we have put together a best practice guide ("the Guide").
The purpose of the Guide is to set out a best practice guidance for chambers, which it is hoped they will take note of and perhaps even adopt. The Guide will be launched on the Inn's website and may be followed up by an in-person event at the Inn later this year.
New & Upcoming Events
The following events are planned for later this year and early next year, so please look out for them (please note this is not an exhaustive list):
A Resources event – this will build on our website portal Tips for Returners & Movers;
A Mental Health and Confidence building event – This will aim to address the confidence and imposter syndrome issues that our members shared with us earlier this year;
Networking Event – this will aim to address how to network and build out a professional network, something that can be a challenge for the most seasoned members of the Bar, let alone movers and returners;
In person social event – after a year and half of zoom and digital socialisation we will offer members a face-to-face meet and greet event with no set agenda;
On-line/Zoom advocacy events – these are in the process of being finalised and will offer advocacy training for all our members, both employed and self-employed;
A clerk led event to enable clerks and returners/movers to share perspectives and experiences etc.;
Talk to Us!
We are guided by the members we aim to support. If you have any ideas for events or issues that you consider the TRWG should be looking at, please let us know and contact the Inn's Head of Membership, Oliver Muncey, at [email protected].
---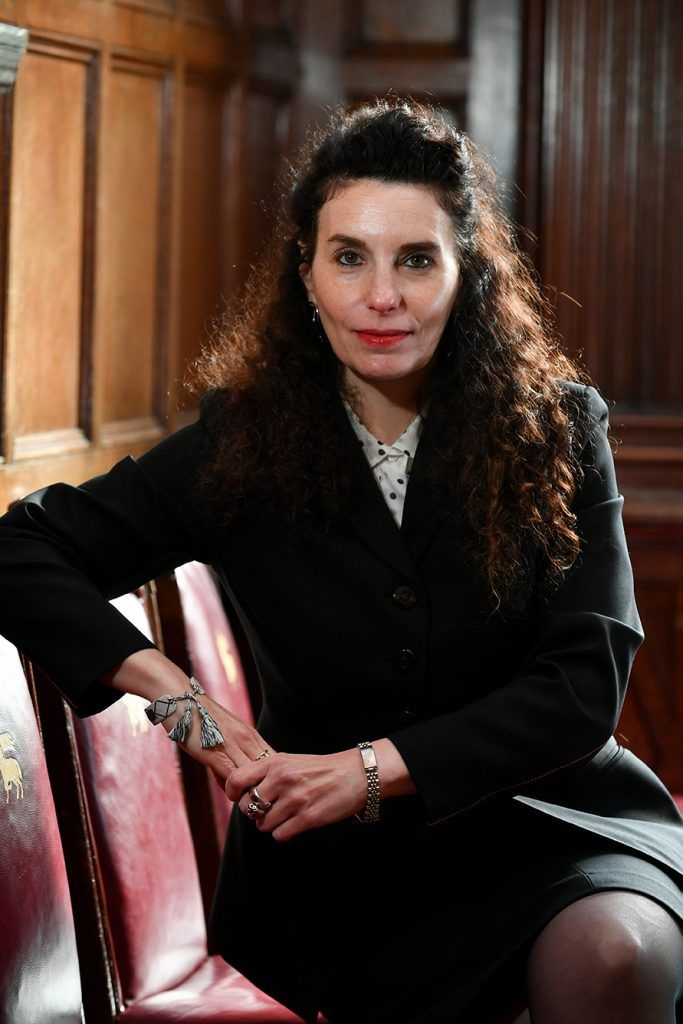 Master Juliette Levy specialises in commercial, chancery and telecommunications law. She has been involved in a wide variety of commercial disputes, often of a multi-million pound and multi-jurisdictional nature and with a foreign law element. She was Chair of the Hall Committee before becoming Chair of the Talent Retention Steering Group following her Call to the Bench.