Nathan Law speaking at the MTYBA Annual Dinner
On the evening of Friday 30 July 2021, Middle Temple Young Barristers' Association (MTYBA) which comprises all members of the Inn from the date of Call up and until seven years post Call, hosted its members at the postponed-fifth annual dinner for the year 2020, attended by Master Treasurer, Andrew Hochhauser QC, and our honoured guest speaker, Nathan Law, a pro-democracy politician and activist from Hong Kong. 
It was a special evening as one of the first in person events that MTYBA has been able to host since the pandemic. It commenced with some well overdue socialising over drinks in the Queen's Room Middle Temple before guests took their seats for dinner in the Parliament Chamber.
The dinner began with MTYBA vice president Merlene George delivering some opening remarks highlighting the fantastic event series that MTYBA has run over the past year including its popular Inspirational Speaker Series which featured 'From Prison to PHD' with Dr Stephen Akpabio-Klementowski, who lectures in criminology at the Open University after he completed three degrees whilst serving time in prison. Stephen now works with young offenders in prison imparting his wisdom and experience to teach that it is never too late to learn.
Those at the dinner also heard about MTYBA's International Women's Day events which included a social media campaign #MTYoungBarInspiringConversations inspiring candid uplifting conversation about women at the Bar. It also ran a widely attended panel-style symposium event which celebrated women in leadership and at the Bar, hosting esteemed speakers Master Maura McGowan, Barbara Mills QC, Heidi Stonecliffe QC, Laurie-Ann Power and Rebecca Wright.
Members also heard about Black Lives Matter events including MTYBA presents 'Innocent Until Proven Guilty', a conversation with a NYC Innocence Project Exoneree, US Attorneys & the UK Criminal Bar. MTYBA also ran a hugely popular 'Expand Your Practice' series throughout the year aimed at inspiring those in practice to branch out into new fields of law. The series included sessions on the Court of Protection, inquests, professional negligence, inquiries and intellectual property. After recapping the success of MTYBA, a toast was made to its committee members of both 2020 and 2021 in honour of their hard work and dedication in putting on such a fantastic programme.
Following dinner came speeches from MTYBA president Michael Polak and guest speaker Nathan Law. Michael introduced Nathan having made us all laugh with entertaining anecdotes of life as a Middle Temple Young Barrister. Then afterwards came the toasts, to the Queen, to absent members, and to domus.
Guests heard an impassioned speech from guest speaker Nathan Law. MTYBA were honoured to host Nathan and to hear first-hand of his plight in Hong Kong as a pro-democracy youth activist and leader. Nathan told how he was elected to the Legislative Council of Hong Kong at the age of 23 as the youngest lawmaker in its history, but some years later disqualified for his outspoken support for democracy and freedom in Hong Kong. Nathan, now granted political asylum in the UK, spoke about forging real connections here with those who support the fight for democracy in Hong Kong to bring home the issue as concerning real faces, real people, and friends. He urged those of us at Middle Temple to provide support to Hong Kong where possible, citing Hong Kong Watch (https://www.hongkongwatch.org/) as a useful website.
MTYBA would like to thank its committee members for all of their hard work and in organising such a fantastic evening. MTYBA would like to extend a special thank you to all in attendance. It was great to see so many members and their guests in the flesh to mark another year for the junior Bar at the Inn. MTYBA invites members to join in the celebrations next year at the Annual Dinner 2022!
Photos of the dinner have been uploaded onto the MTYBA website. Click here to view.
If wish to receive details of future events, please sign up to our mailing list here.
---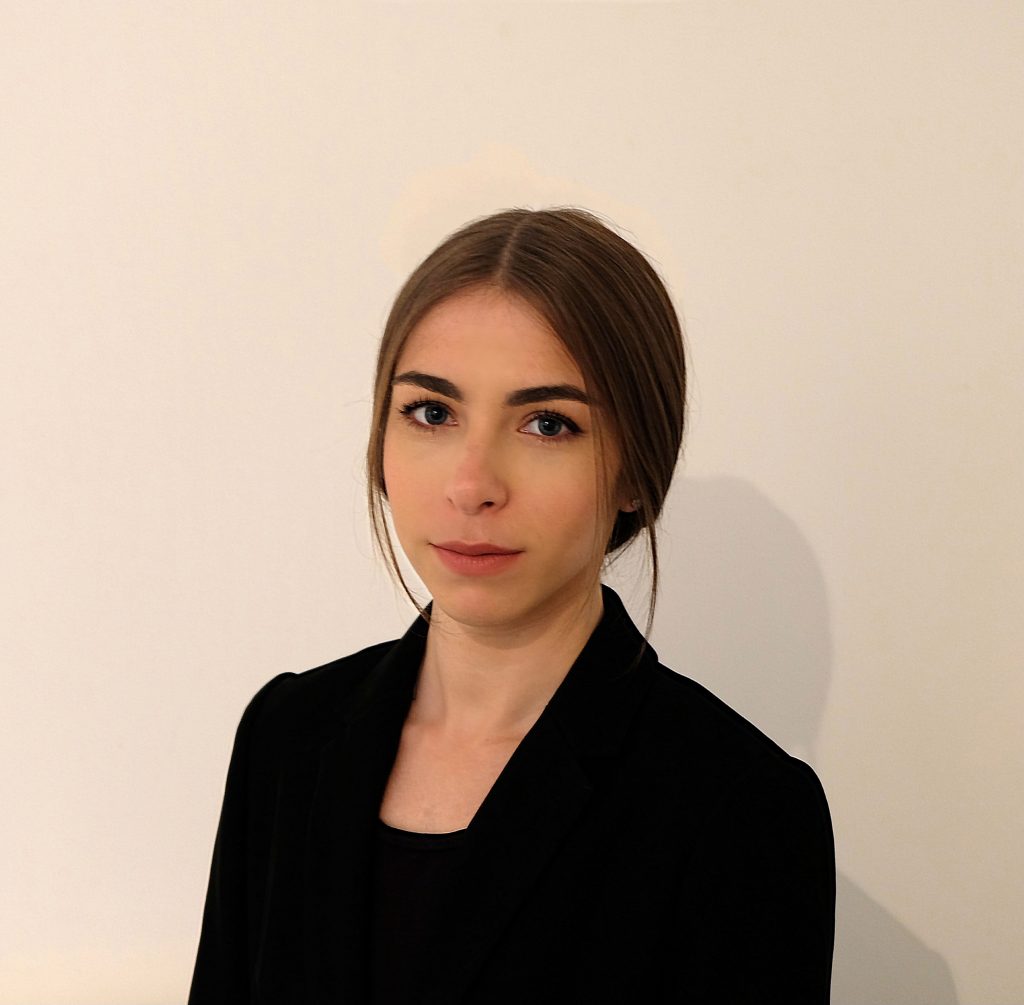 Phyllida was called to the Bar in 2019 and currently works as a Research Assistant in the Property, Family and Trusts team at the Law Commission whilst seeking pupillage. She is the MTYBA Communications Officer and previous winner of the MTYBA Advocacy Competition 2019.