My guiding vision is to be a force of change and goodwill within the communities I am inserted into. This vision set me to pursue a legal education, starting from an undergraduate degree in law at the Kwame Nkrumah University of Science and Technology, situated at the heart of my homeland, Ghana, a Masters in Law degree from the University of Law here in the United Kingdom, and finally, this great institution of ours. I have found that laws, when shaped with a comprehensive sense of the given social contexts they are set to govern, can be a tool for the collective good and actualization of all persons within it, especially minorities. This vision also occasioned my interest in politics and leadership and culminated in my serving as Vice President of Middle Temple Students' Association (MTSA).
My multi-cultural orientation has caused me to see the world beyond my prevailing circumstances. It has enabled me to have better interactions than I ordinarily would have had with the many diverse cultures that this campus houses. It has been a journey of understanding the sharp distinctions between individual sects of the global community, but the many common grounds that we are inter-woven about. Therefore, I have worked tirelessly, together with other astute members of this student body administration, to reach out to all Inn fellows across the world and bring them together to make this Inn a welcoming one without prejudice to individual backgrounds. The institution of a month-long celebration of Black history to empower minority groups and wholly integrate them into the Middle Temple way of life is something I am particularly proud of. This event is in partnership with Middle Temple Young Barristers' Association (MTYBA) and is targeted at both students and Called members. Programs like these are critical to promoting greater inclusion and participation of Black, Asian, and other minority ethnic groups within the Bar of England and Wales.
The Covid-19 pandemic has caused many alterations to the way of life for the legal profession and the rest of the entire global community. It has caused us to rethink how we get things done and to prioritise efficiency and effectiveness of actions. It has also been a time of reflection on how our societies are ordered, on race, gender, religion, economic, environmental amongst other classes. In this time, we witnessed a resurgence of the Black Lives Matter (BLM) movement following the tragic murder of George Floyd; a sticking reminder that the social order requires a reorientation. It has further highlighted the need for greater global consolidation and precise partnership in dealing with common problems, including climate change. These are lessons we should not disregard once we are outside the woods of this pandemic.
I find that greater interaction between prospective barristers like us and more senior barristers is critical to our growth and appreciation of the legal profession. I hope that continuous administrations will maintain and better the mentorship program popularly called 'Plus 2'. We can only be actors of goodwill towards our communities when we build our collective capacity and engineer quality within our field.
I have had to manage enormous responsibilities in serving as Vice President of the MTSA. This role has put me at the forefront of ensuring that the Inn is accommodating of our differences and serves all our needs. I will leave the office with the satisfaction that this group of executives has achieved that with the programs we have instituted, maintained and built upon. I am grateful to the wonderful group with which I have had the privilege to work. They are fellows whom I have drawn strength from many times. Together, we have committed tirelessly to ensure the good of our fellowship.
My time here will stay with me for a long period. I have had the opportunity to engage a wide network of promising and established intellectuals, who remind me every step of the way why I started on this journey. I am grateful that I have been able to serve fellow Templars in multiple positions of leadership and advocacy. Middle Temple has weathered the virtually crippling prevailing global conditions instigated by the Covid-19 pandemic. I do not doubt in my mind that we will get stronger from here on.
---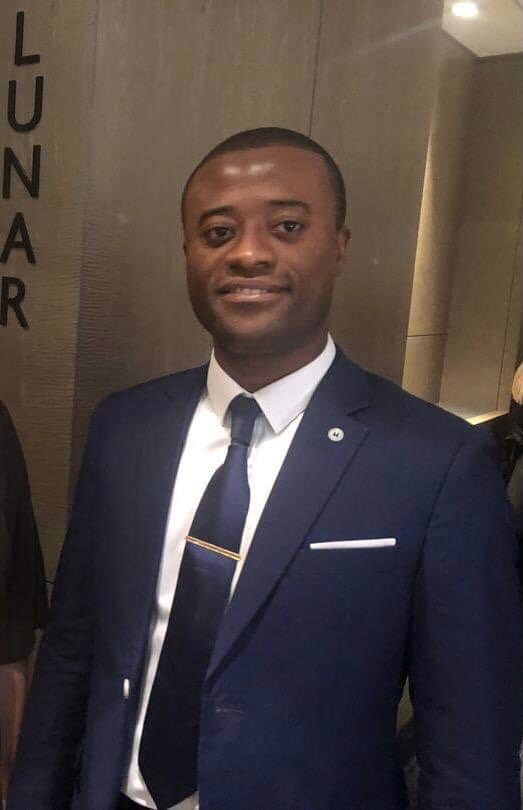 Samuel Owusu Ansah is the Vice President of the Middle Temple Students' Association (2020/2021). He holds an Undergraduate Degree in Law from the Kwame Nkrumah University of Science and Technology, in Ghana and a Master of Arts in Law from the University of Law, United Kingdom. He is currently an aspiring barrister in the United Kingdom.