The Southbank Sinfonia
2021 was to be my last year as Master of Music. However, the least of the consequences of the pandemic was the cancellation of every Music Night from the imposition of the first lockdown until, I hope, the autumn of 2021. I had planned what was to be an amazing series of performances, including Michael Collins and London Winds playing Mozart's greatest music for wind instruments, his Gran Partita for 13 instruments, and the Aurora Orchestra performing Mahler's moving Song of the Earth, with two of our finest singers, Sarah Connolly and Andrew Staples. My term of office was due to end with Schubert's greatest chamber music, his String Quintet, performed by the outstanding Jerusalem Quartet and Gary Hoffman. 
I have no musical background. I cannot even read music. But music, and in particular classical music, has for long been a major part of my life. Before Covid-19, my wife and I used to go to two, or even three, concerts a week, simply for enjoyment. We caught the chamber music bug many years ago, when we went to a performance of Schubert's Trout Quintet and saw how the musicians interacted with each other. Since then, we have been regular visitors to the Wigmore Hall, perhaps the finest chamber music venue in the world, and more recently to the Barbican Centre for orchestral concerts.
I was appointed Master of Music on Wednesday 1 January 2014. My approach to our programmes has changed over time. I frankly now use our patronage to help young musicians beginning their careers by commissioning them to perform on Music Nights. Among them are James Baillieu, now a very busy accompanist, Soraya Mafi, a successful soprano who first delighted us in 2015 singing Nuits d'Été by Berlioz, and Stephanie Childress, now an established young conductor. The Southbank Sinfonia is a charity that every year creates an orchestra of the pick of recent graduates from music conservatories around the world and supports them with bursaries. I was happily introduced to them by Master Nicholas Warren. The Sinfonia first performed for us, with Soraya, in 2015, and I have invited them back every year since. The Young Classical Artists Trust (YCAT) is another charity I support. They select a small number of talented young musicians at the beginning of their careers and act as their managers. So, there is a preponderance of young musicians performing for us.
We try to put on a family concert towards Christmas every year with the Bar Music Society (who have honoured me by making me a patron) and Richard Stilgoe as narrator. The Hall has been packed with young children listening to Prokofiev's Peter and the Wolf or Sain-Saëns' Carnival of the Animals.
Programming verges on the adventurous. I do not confine programmes to the great German-Austrian composers. Southbank Sinfonia, for example, have introduced to us the tango rhythms of Astor Piazzolla's Four Seasons of Buenos Aires (you can see and hear the performance, conducted by Stephanie Childress who also played the violin solos, on YouTube), and Grazyna Bacewicz's Concerto for String Orchestra. We have (I hope) enjoyed Mahler's symphonies, Shostakovich's piano quintet, Grieg and Benjamin Britten, Elgar and Tchaikovsky, as well as the great Bach, Mozart, Beethoven, Schubert, Mendelssohn and Brahms.
But we are not confined to classical music. We have rock'n'roll, to get everyone dancing at the weekends for out of London students, big band jazz by the Callum Au Big Band and, more recently, the National Youth Jazz Orchestra.
Highlights of my time as Master of Music: too many to mention. They include a wonderful performance of Handel's Messiah by Classical Opera (now renamed the Mozartists), with a small choir and an orchestra playing on original instruments. The trumpet really did sound. Mendelssohn's Octet, composed when he was 16, performed by the Heath and Navarra Quartets, which was deservedly given a standing ovation; Piazzolla's Four Seasons (one Bencher said that he would never listen to the Vivaldi's Four Seasons again!); Aurora Orchestra performing Mahler's Fourth Symphony in a version for chamber orchestra commissioned by the Inn (the signed score is in the Library); Michael Collins and London Winds performing Mozart's Gran Partita; pianists Charles Owen and Katya Apeksheva playing Schubert's great Fantasiafor four hands; Soraya, accompanied by Graham Johnson (the doyen of accompanists) in a programme that included songs by American composers we had never heard of. Come Ready and See Me, by Richard Hundly, was particularly moving. I could go on.
As I stated at the beginning of this article, 2021 was to be my last year as Master of Music. However, the last year has been such a washout that my successor, Master Robert-Jan Temmink, generously suggested that I should remain in office for a further year. I gratefully agreed, and the extension was authorised by Parliament. So, the Schubert Quintet will not mark the end of my period in office. I promise that next year will be a year of Music Nights to remember.
---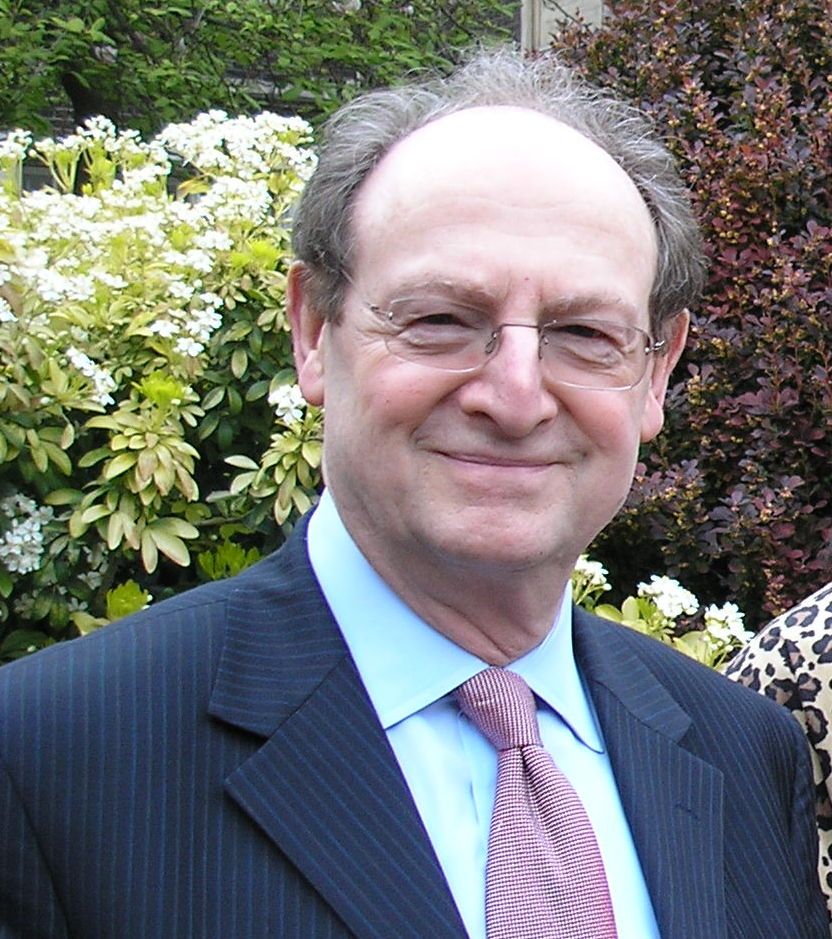 Master Stanley Burnton was educated at Hackney Downs Grammar School and St Edmund Hall Oxford. He was called to the Bar by Middle Temple in 1965, took silk in 1982 and became a Bencher in 1991. He was chairman of the Estates Committee from 1998 to 2003 and was Treasurer in 2010. He has been Master of Music since 2014.