The sudden and premature death of Master Stuart Bridge on 12 September 2020 at the age of only 62 came as a terrible shock and great loss to both his family, many friends, and to the whole legal and academic community.
I first knew him when in 2001 as Chairman of the Law Commission. I was looking for a successor to Charles Harpum to lead the team responsible for Property, Family and Trust law. From my early soundings it became clear that Stuart was the ideal candidate and I was delighted when he applied and was selected. He served with great distinction, leading projects on the law of cohabitation, termination of tenancies for tenant default, compulsory purchase and trust law. Although I left the Commission shortly after his appointment, we kept in touch, both personally and professionally, and I followed his career with great admiration.
I was pleased that from 2004, while still at the Commission, he began to sit as a Recorder. This led in due course to his appointment in 2012 as a Circuit Judge, sitting initially at Luton Crown Court and later presiding at criminal trials in Cambridge Crown Court. He also sat in the Lands Chamber of the Upper Tribunal. In court he commanded total respect from colleagues, practitioners and staff (described by one as 'the best sort of judge: humane and intelligent, warm and witty').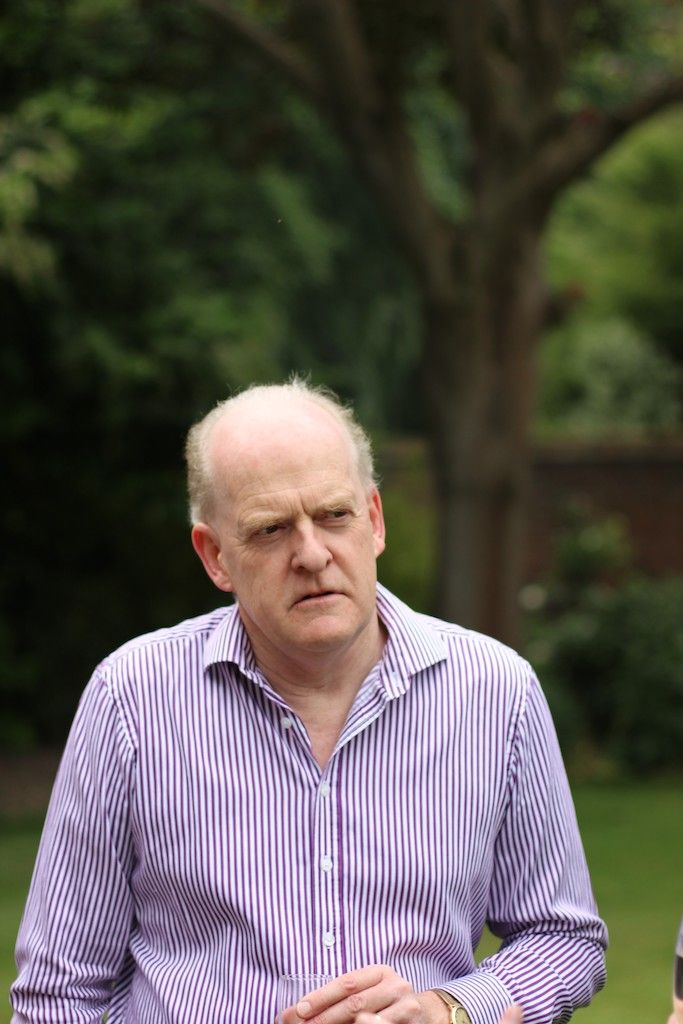 Before coming to the Commission, his focus had been more on the academic world. He had been brought up and had his early education in Leeds and remained a confirmed Yorkshireman (and fan of Leeds United) all his life. In 1977 he won an Entrance Exhibition to Queens' College, Cambridge to read Law. He graduated in 1980 with outstanding first-class honours, winning the Joshua King Prize for the best Tripos performance in the College in the third year, the Lucas Smith Prize for Law and a Foundation Scholarship. He then trained as a barrister and was called to the Bar at the Middle Temple in 1981. He took his pupillage and practised for a time in Yorkshire, combining it from 1985 with a Lectureship in Law at the University of Leeds. In 1989 he moved back to Cambridge, becoming a Fellow of Queens' on his appointment to a Lectureship in the Faculty of Law. He taught both Land Law and Family Law.
He took a leave of absence during his time at the Commission, but continued some teaching activities, and in 2008 resumed his full college and university positions. In 2012, on his appointment to the Circuit Bench, he became a Life Fellow of the College. He was a highly respected author on property law, including two standard works, Residential Leases (1994) and Assured Tenancies (1999), and co-editorship of Megarry and Wade's Law of Real Property, and Snell's Equity.
He was a committed family man. He is survived by two children of his first marriage, which was dissolved in 2001, and two further children of his marriage (in 2003) to his Queens' colleague Beverley Glover. She is Professor of Plant Systematics and Evolution and Director of the Botanic Garden and also a Fellow of the College.
I end by quoting the affectionate tribute at his funeral of his judicial colleague and friend, Judge Richard Foster:
There is absolutely no doubt that he could have achieved higher judicial office – to the High Court Bench and beyond. But he did not want it. I well remember him coming into my room one morning after he had been to a reception at the Supreme Court the evening before. He told me that he had been cornered by Baroness Hale (then Deputy President of the Supreme Court and herself a former Law Commissioner) trying to persuade him to apply to become a High Court Judge. But he said he could think of nothing worse than spending half the year away from home on Circuit and the rest of the time working long hours commuting to London. But let's be clear, this was no sacrifice by Stuart – a sacrifice is giving up something you want. He genuinely did not want it. He was the antithesis of the arrogant academic or the pompous judge. But most importantly he was a fine human being and a loving husband and father.
Written by Master Robert Carnwath, with thanks for contributions from HH Judge Richard Foster and Revd Dr Jonathan Holmes, Queens' College.