This year saw an unprecedented number of students enter the Rosamund Smith Mooting Competition. At the time of writing, there have been six rounds, with the much-anticipated Final taking place later this year.
The moots have spanned a range of practice areas, including clinical negligence, vicarious liability, immigration and frustration of contract. The appeal of the competition, for me, lies in its varied and interesting problems, which give students a flavour of multiple areas of law. Receiving each moot problem was always quite exciting, especially when we were faced with topics that we had never studied before, such as terrorism or divorce law. I found it was an enjoyable challenge to delve into new areas of law and to gain an insight into what practice in that area might entail.
Each moot problem brought its own challenges, whether because of the unfamiliar and complex subject matter, or because we had found ourselves on the wrong side of the law. Every round, therefore, required diligent research, lively discussions with my moot partner and scrupulous re-drafting of written submissions. My investigative Westlaw skills improved vastly over the course of the competition, as did my ability to use authorities persuasively to strengthen our case.
Due to ongoing Covid-19 restrictions, the competition has been conducted entirely online this year. Like many people, this was my first experience of a virtual mooting competition, so I was uncertain of how the format would affect my advocacy experience. Fortunately, Master Zoe O'Sullivan hosted a mooting workshop in advance of the competition where she gave practical advice for getting your point across through the screen; she also shared her general do's and do not's of mooting, which were eagerly noted down. In preparation for the first round, students were also able to observe the Final and Semi-Finals of last year's competition and hear how the competitors had handled the transition to virtual mooting.
Preparing for the initial heat was thus slightly different to my past mooting experiences and involved my moot partner and I on Zoom testing out whether it looked more natural to stare at the webcam or at the computer screen when delivering our submissions. I remember being concerned by the inability to make eye contact and wondering how to engage with the judge through the screen. Unlike previous competitions, there were also considerations about choosing a suitable background, and, in one of our early heats, internet connectivity issues almost prevented us from being able to moot.
Over the course of the competition I found that the experience of online mooting became more natural, and that we were soon able to concentrate on putting forward our strongest arguments without worrying about the online format. After the third or fourth moot, I almost missed the awkward interjections that someone was on mute, or that their internet had cut out and so they needed to repeat the last sentence.
One clear positive of the online format, in my mind, was the move to electronic bundles. This was also new territory for me, so I was grateful for my moot partner's PDF wizardry. The virtual bundles aided the mooting experience by speeding up the process of referring the judge to passages, as well as making it easier for us to follow opposition counsel's submissions. Aside from the obvious environmental benefits, the control-F function and embedded links were quite useful!
I thoroughly enjoyed my experience of online mooting and would urge anyone new to mooting to enter next year's competition. My advocacy has improved enormously over the competition and I have learnt about a variety of subjects that I had never explored in detail before.
I would like to thank the members of the profession who generously volunteered their time to judge this year's competition and provide constructive feedback to the competitors. I am sure that everyone benefitted from the opportunity to practise advocacy in front of senior practitioners.
I am personally grateful to Masters Graham Zellick, Anthony Hallgarten, Nicholas Cooke, Michael Hopmeier and Anthony Speaight for their insightful advice and support that enabled my moot partner and I to progress to the Semi-Finals.
Thanks are also in order to Rosalie Bower for organising the competition and coordinating all the students and judges. She has been a supportive figure throughout the competition rounds and I was certainly glad for her quick replies and thorough approach.
Finally, I wish the remaining four mooters the best of luck in the Final.
---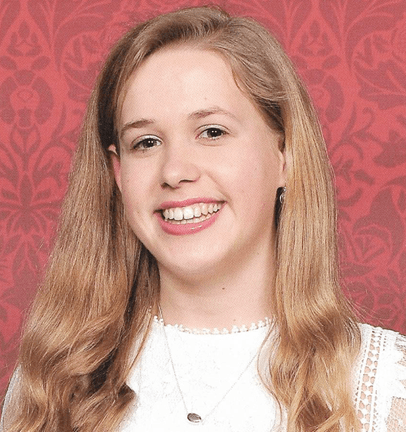 Elena Margetts is studying the Bar Course at the Inns of Court College of Advocacy, having been awarded an Astbury Scholarship in 2020. She completed her Law degree at the University of Oxford. She reached the Semi-Finals of the Rosamund Smith Mooting Competition in 2021.